Nathan Poole
Photo courtesy Danville Register and Bee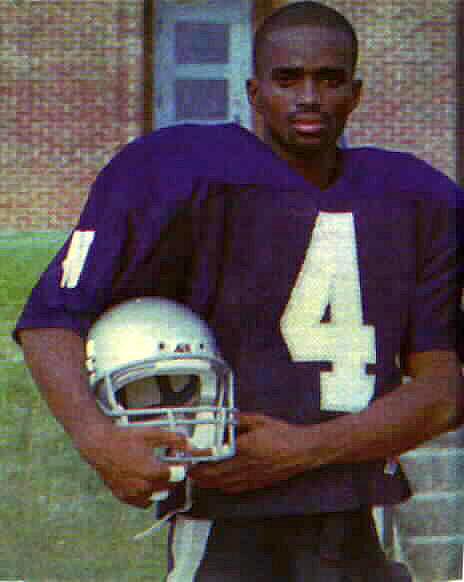 "The best option quarterback I've ever seen". That's how G.W. Head Coach Eddie Martin described Poole, who quarterbacked the Eagles from the 4th game of the 1992 season, all the way through the state championship game of 1994. Poole was on the varsity roster as a skinny freshman in 1991, and actually worked his way into a couple of games. In 1992, an injury to then-starter Larry Moore gave Poole his chance to shine. He never missed a game as the Eagles' QB, and led a lethal wishbone attack that set an all-time Western District scoring record in 1993, and shattered it in 1994.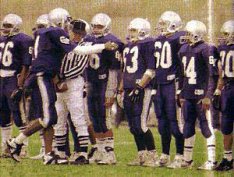 Nate was the unquestioned leader of the Eagles during his tenure, leading historic last-minute drives in the state semifinals against Indian River, and a classic in the 1994 State Championship against Annandale. He was also quite the basketball player, starting as a forward on Harry Johnson's 1995-96 undefeated state champions.
Poole was a starting wide receiver at Marshall University. He led the Thundering Herd in receiving in 1998 and 1999. He made his NFL debut with the Arizona Cardinals in 2002, catching one touchdown pass. He followed it up in 2003 with a last-second TD pass (pictured below) to give the Cards a win and eliminate the Vikings from the plyoffs.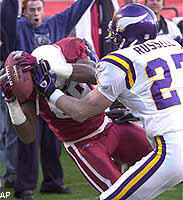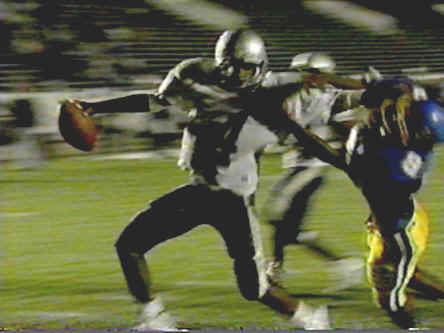 Nate stiff-arms a William Fleming defender in 1995
---