Herman Moore
---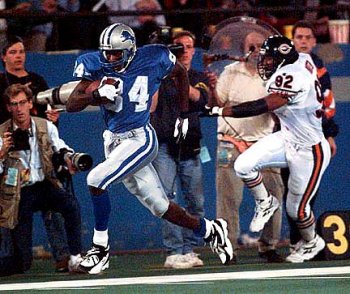 Herman Moore was amongst the finest to ever don an Eagles uniform. He was a mainstay on Eagles teams of the mid-1980's. In addition to his receiving prowess, he also still holds the school record for longest field goal (48 yards). He was also a star on the 1985-86 Eagles basketball team which advanced to the state round of the playoffs.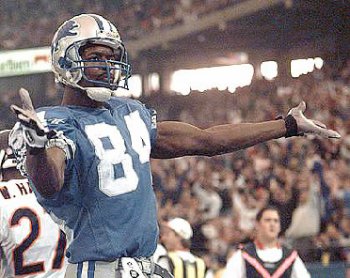 Herman went on to star at the University of Virginia, where he was an All-ACC pick as Wide Receiver, and a first-team All-American his senior year. He also finished 6th in the balloting for the Heisman Trophy in 1990.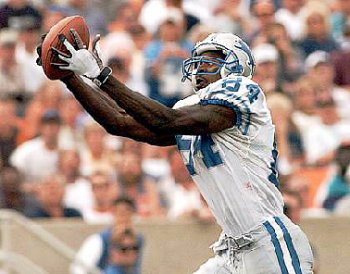 Herman was widely recognized as one of the NFL's top offensive threats. He holds virtually every Lion's receiving record, and has been a mainstay in the Pro Bowl, making him arguably the league's top receiver of the 1990's.

Herman was inducted into the Danville Sports Club Hall of Fame in 2005!
---