1998 SEASON
Photos courtesy Danville Register and Bee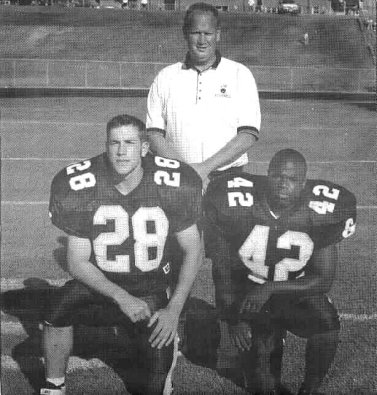 (28) Sean Talbert and (42) Antwain Kirby were captains for the 1998 Eagles.

Sean Talbert was the latest in a long line of star G.W. middle linebackers. He was also an exceptional student. He garnered the Sonny Kingoff award, given for academic excellence. He was also named WDBJ's Friday Football Extra Scholar Athlete of the Year. Sean signed a letter of intent to play at the Naval Academy.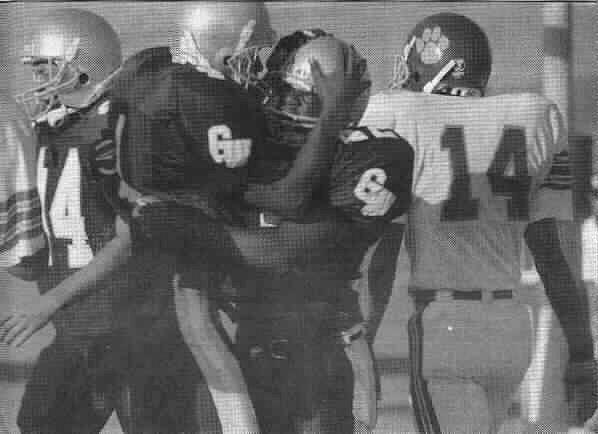 Antwain Kirby receives congratulations after scoring a touchdown in a pre-season scrimmage against Dudley High School (NC).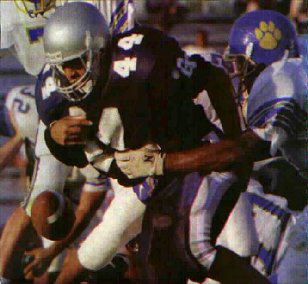 Injuries prevented Ashanti Hairston from showing all he had during his two years at G.W. He still provided lots of magical moments, including 170 yards of rushing against Thomas Dale.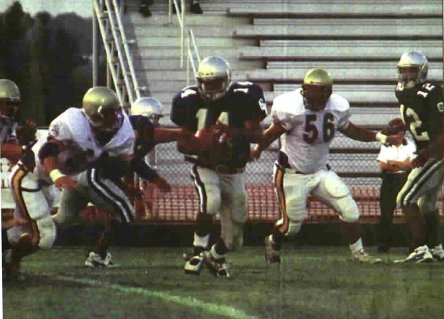 (14) Terry Echols proved to be a pleasant surprise in 1998. He played Fullback, Tailback, Slotback, and even kicked off for the Eagles. He ended up as the second leading rusher and scorer.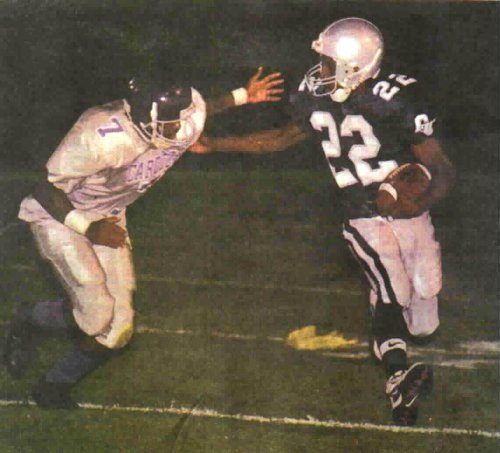 During his first and only year of varsity ball, #22 Monsell Hamlette provided good play at the skill positions. He returned punts and kickoffs, and was a starting Wide Receiver.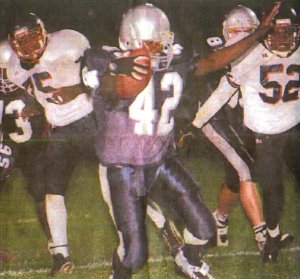 All Antwain Kirby did in 1998 was lead the Eagles in rushing, scoring, and touchdowns. He even missed a game and still led in all those categories.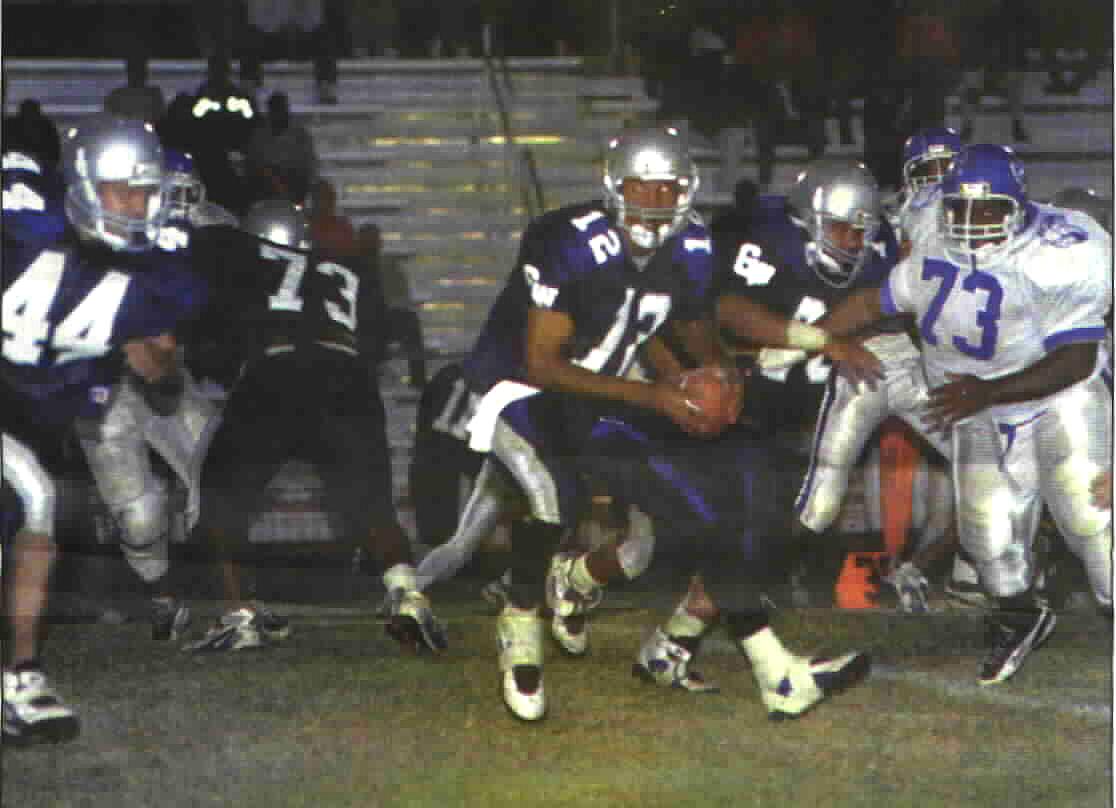 #12 Jeremy Motley played at times like a first-year starter, but he also showed glimpses of great play to come during 1999!
---