David Wilson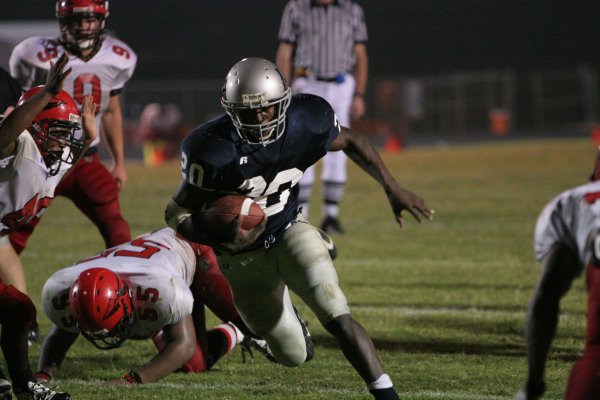 Words and numbers only begin to tell the story of G.W.'s all-time leading rusher. David Wilson was simply the best anyone had ever seen wear the silver and blue.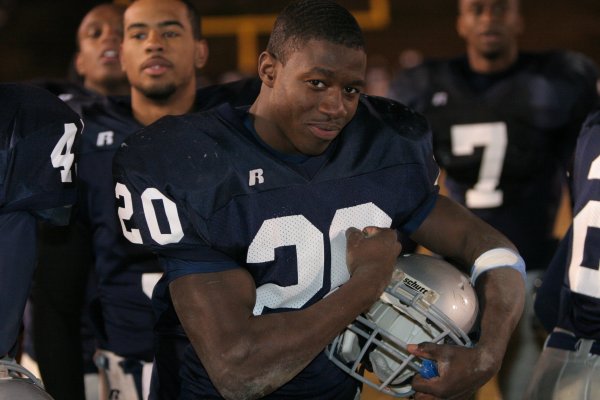 After getting spot duty as a Sophomore, Wilson burst upon the scene in 2007; leading a talented Eagle team to the Regional Championship game.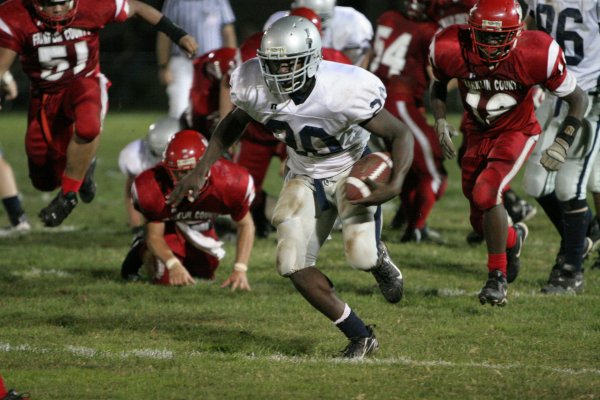 In 2008, after heavy graduation losses, Wilson turned into a two-way star. He broke the Eagles' all-time single-game rushing record in week three---then broke his own record in week eight!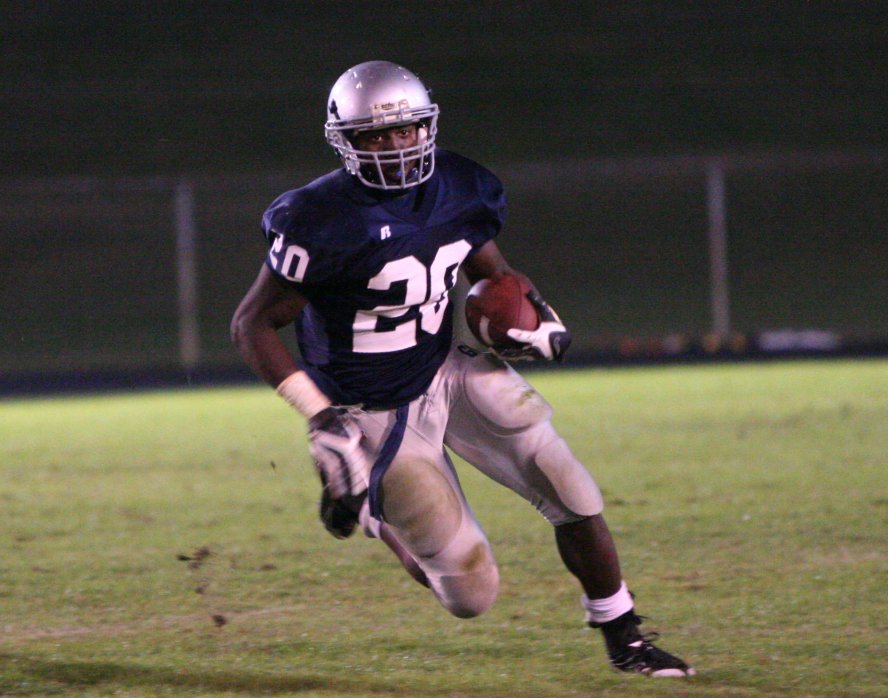 Wilson's career numbers are staggering. He scored a school-record 61 touchdowns in his career. He gained more than 4,200 yards rushing. Wilson was named first-team all-state at Running Back, and was selected as the Gatorade Player of the Year in Virginia for 2008. He was a SuperPrep All-American, and was ranked the #1 recruit in Virginia.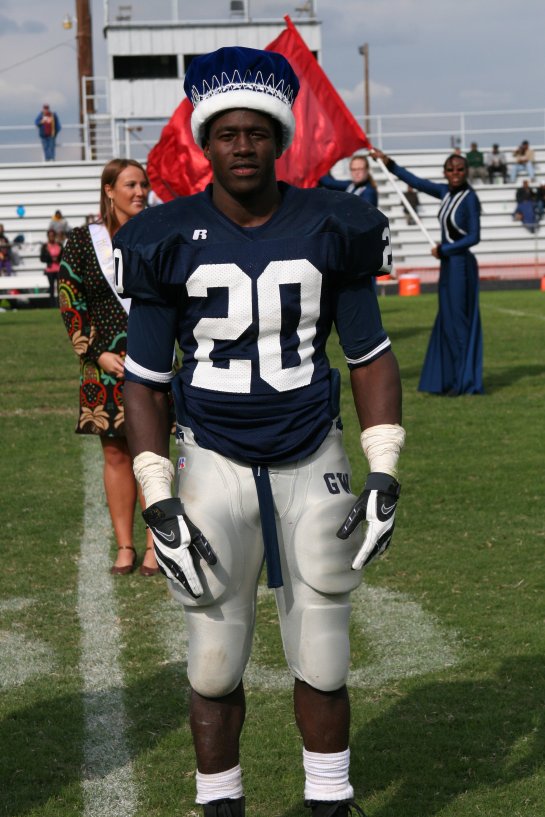 Wilson was also popular amongst his classmates. He was elected Homecoming King in 2008!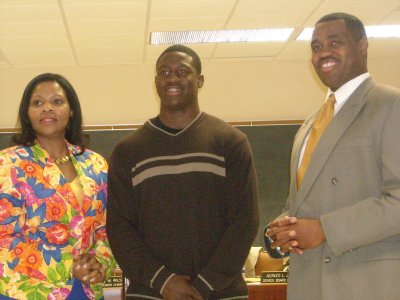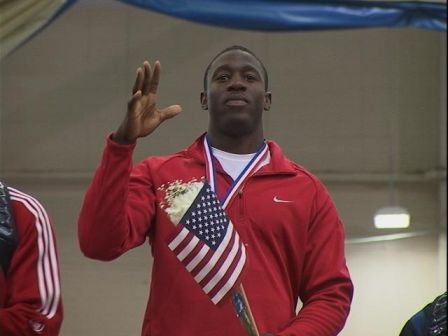 David was more than just a football star. Above, his parents joined David when he was honored by the Danville School Board for winning the National High School Triple Jump title.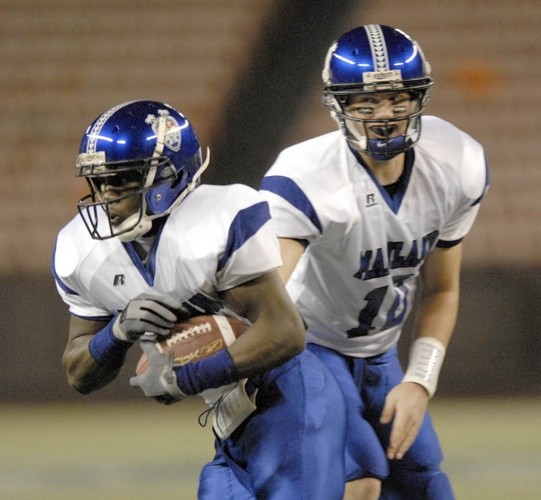 SHORTLY AFTER HIS SENIOR SEASON AT G.W., WILSON WAS INVITED TO PLAY IN THE INAUGURAL POLYNESIA-MAINLAND BOWL IN HAWAII!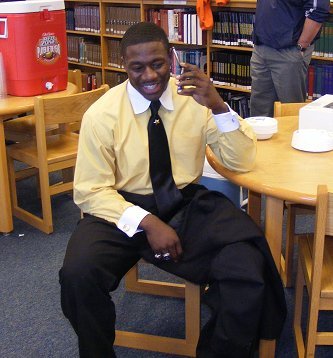 In February 2009, David made it official and committed to play football at Virginia Tech. In the above picture, Wilson talks to V.T. Offensive Coordinator Brian Stinespring to make it official.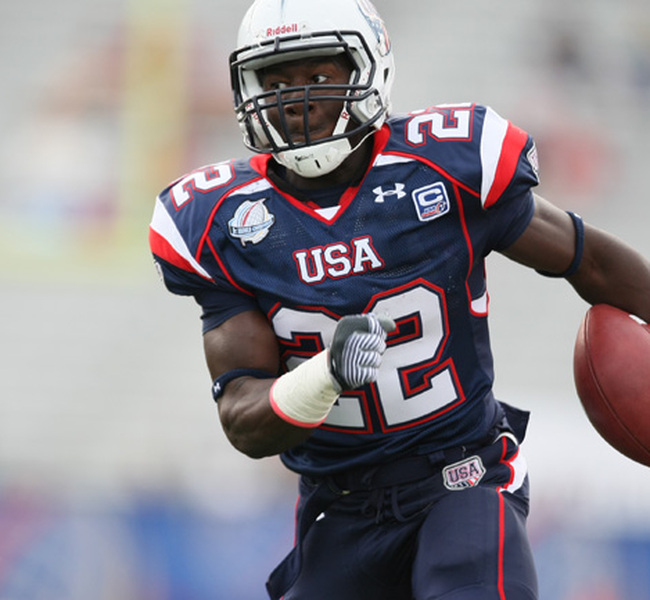 David had one more game to play before heading to Blacksburg. He represented Team USA in the first-ever World High School Football Championships in Canton, Ohio. He ended up being named the tournament's MVP!

David made his mark in Blacksburg with the Virginia Tech Hokies! In his Junior year, Wilson set the all-time Virginia Tech record with more than 1,700 yards rushing! He was named the ACC's Player of the year, and was a second-team All-American on the Associated Press team. David decided to forego his senior season to enter the NFL draft.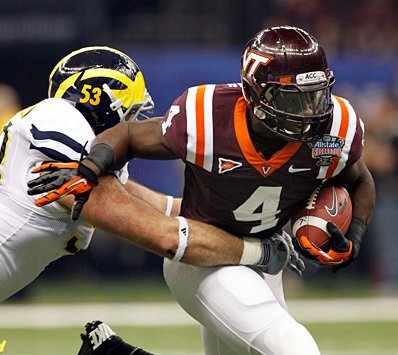 David was the first-round selection of the New York Giants in the 2012 NFL Draft.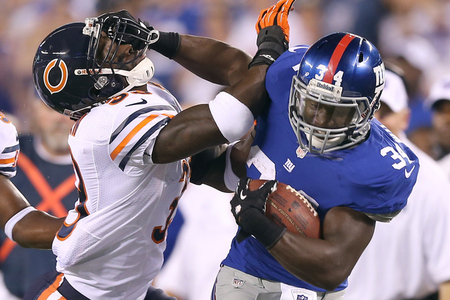 David played two years with the Giants. As a rookie, he set a team record for all-purpose yards. Sadly, David was forced to retire in 2014 at the age of 23 due to persistent neck and spine injuries.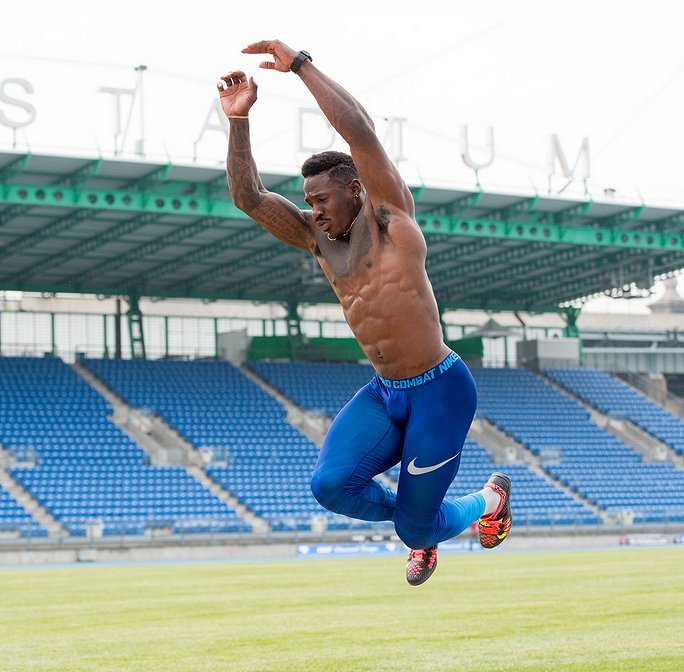 But David is not done yet! He's returned to track, beginning his bid to compete in the 2016 Olympics as a Long-Jumper!