About this site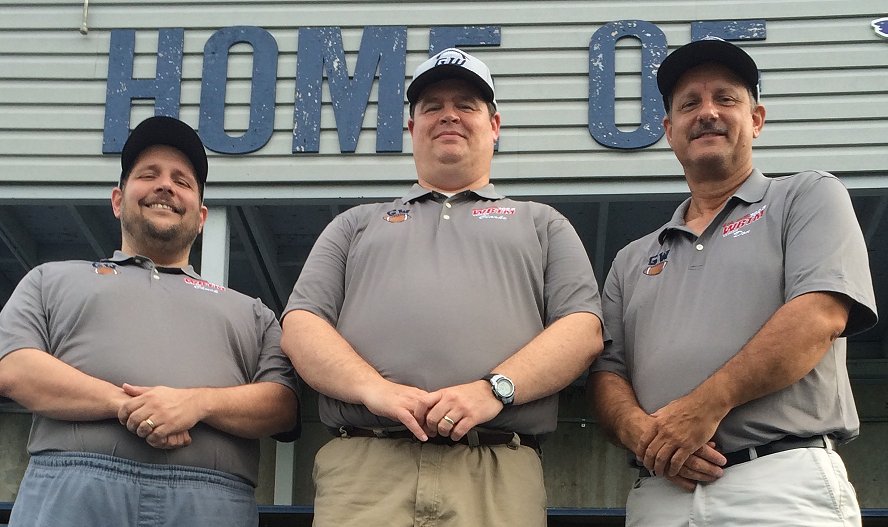 The award-winning WBTM broadcast team
(l-r: Chuck Vipperman, Clarke Whitfield, Don Robertson)
This site is maintained by Chuck Vipperman…A radio play-by-play commentator for G.W. Football since 1990. Don Robertson, who's been around the program since 1986, assists in play-by-play and color commentary. Clarke Whitfield has been our intrepid sideline reporter since 2002.
E-mail me if you have any suggestions for this site. Also, let me know if you're a transplanted G.W. fan. This site will hopefully let you know how the 'ol alma mater is doing!