The 1982 Season
Will take a minute to load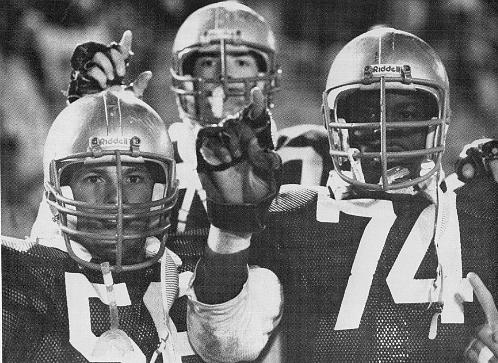 G.W. Captains Blair Schrum and Lawrence Olds celebrate their 44-0 homecoming win over previously-unbeaten. Halifax. The scoreboard (below) says it all.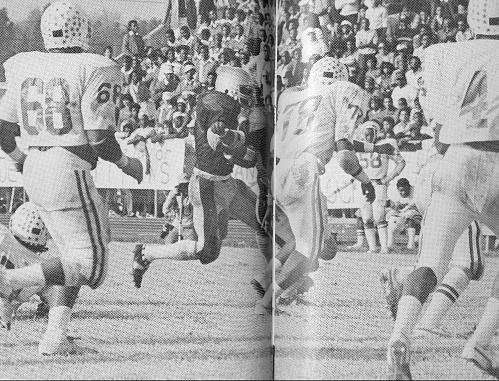 Bryan "Keeta" Covington runs against Lake Taylor in the title game. Sorry for the indentation in the middle...that's what happens when you scan from a yearbook. :)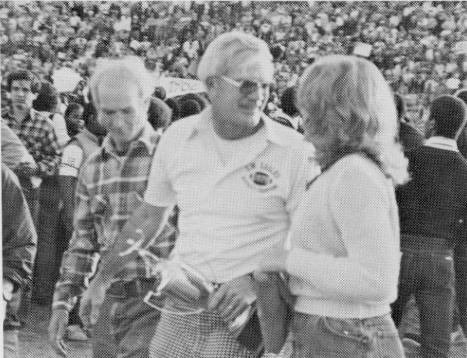 Coach Alger Pugh walks off with the state title trophy!!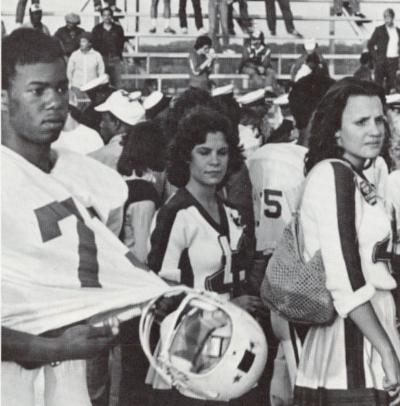 Lake Taylor's players and cheerleaders begin a long bus ride home.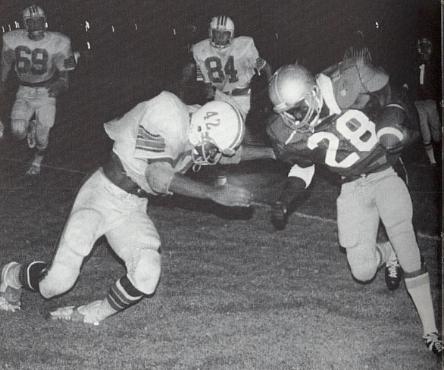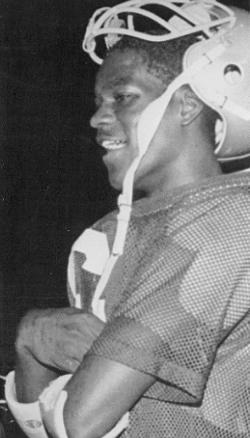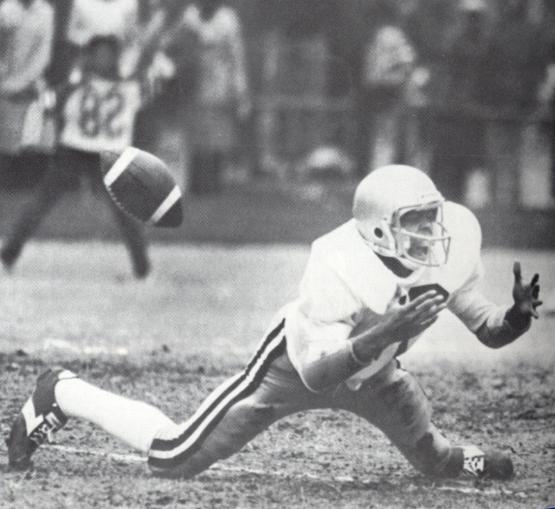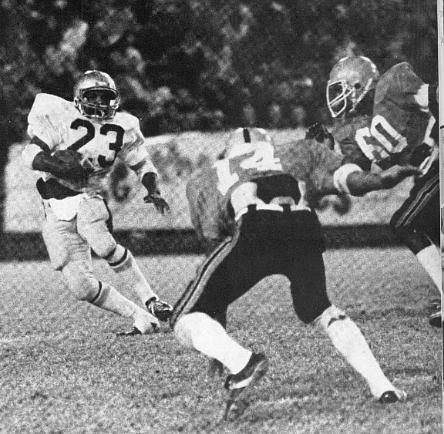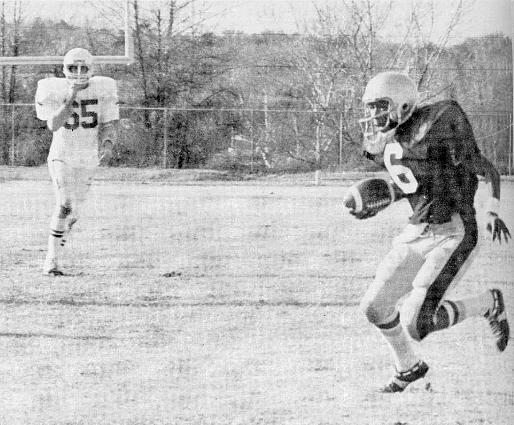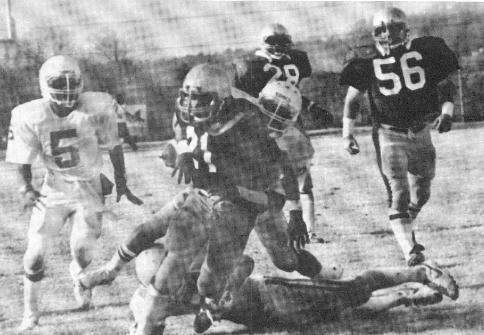 Keeta scores as Scrum looks on.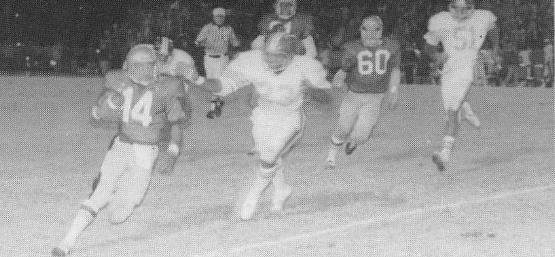 Percy Mooreman looks for running room.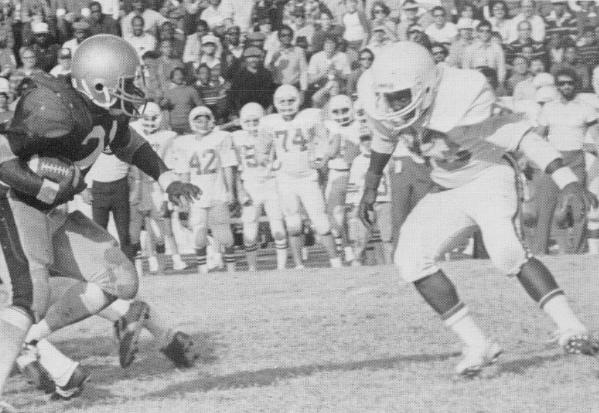 Keeta prepares to roast some Titan defender.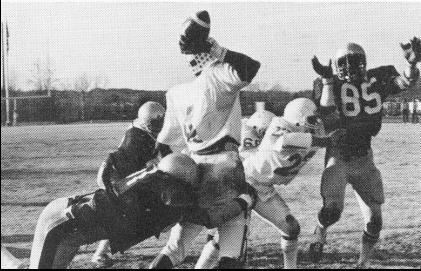 The Eagle "D" wraps up a Titan QB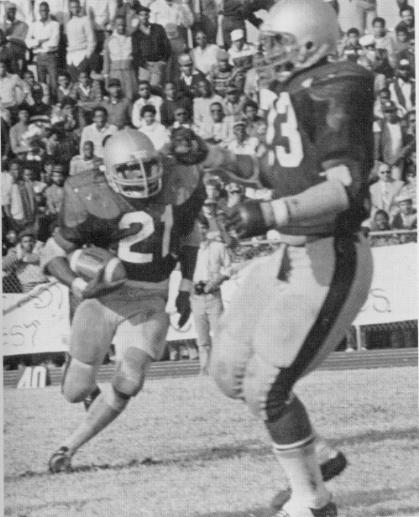 More Keeta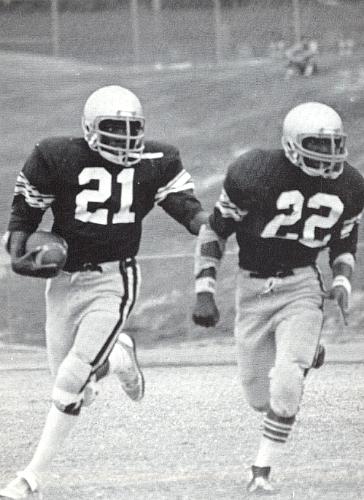 In 1982 JayVee action, Larry Mayo looks for running room.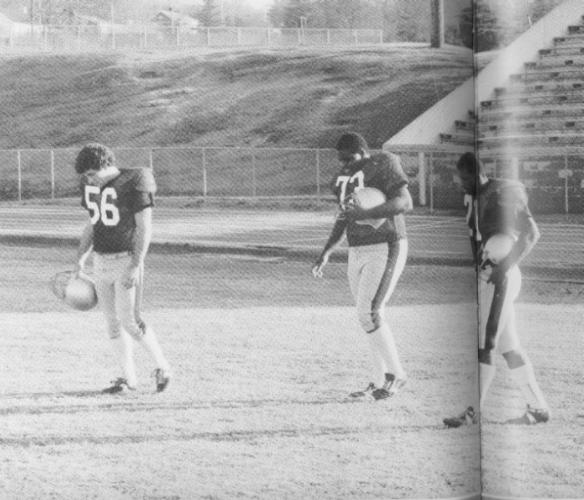 G.W.'s captains walk the field after the title game.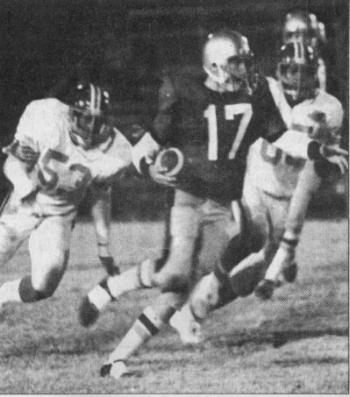 Dan Newell sees some action at QB against Halifax.
(photo courtesy Danville Register and Bee)